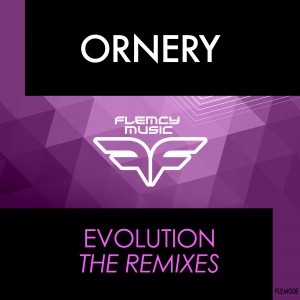 FLEM008 Ornery – Evolution Remixes on Flemcy Music
A few months ago, Flemcy Music discovered Ornery, and released a quite progressive, dark but vivid 4-track EP titled 'Evolution' which eventually charted in Beatport.
We decided to pursue the adventure by having five artists from the Flemcy family, including Ornery himself, give their own twist to 'Evolution', the very track which gave its title to the initial EP. It looks like these artists have been quite inspired, as the flavours that came out of these new works are really distinctive while retaining the magic of the original track.
Tracklisting:
Ornery – Evolution (Original Mix)
Ornery – Evolution (Mystik Vybe 'Dreamy' Remix)
Ornery – Evolution (Paul Alexander 'Cobalt' Remix)
Ornery – Evolution (Anthony Francis 'Riot' Remix)
Ornery – Evolution (JP Lantieri 'Moon' Remix)
Ornery – Evolution (Ornery 'Encore' Remix)
Connect with Ornery:
https://www.ornerymusic.com

https://www.facebook.com/ornerymusic
https://www.twitter.com/ornerymusic
Connect with Flemcy Music:
www.flemcymusic.com
www.soundcloud.com/flemcymusic
www.facebook.com/flemcymusic
www.twitter.com/flemcymusic