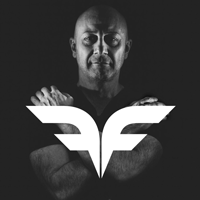 "All my life I wanted to create something which would bring devoted music lovers and creators together and in 2015 Flemcy Music was born. What began with just a handful of skilled producers whose music I had the pleasure of discovering, has been organically blossoming into a humble community rich with exceptionally talented artists from around the world who I have encountered on my journey as a music professional."
– JP Lantieri, Flemcy Music founder
Four years on, Flemcy Music is now home to over 50 outstanding artists with more than 40 releases and boasting a diverse catalogue of over 200 tracks, joining the dots between melodic techno, deep house and classic progressive. Sexy, classy, vibrant and powerful whilst always staying true to the underground, this is Flemcy. If defined by a genre, deep prog-tech would be the new birthplace of our ever developing sound. A sound with a desire to find appreciative ears that longs to be shared and loved by all who seek it.
"I wanted to provide a platform for like-minded, up and coming artists to gain the exposure they truly deserve. And along with nurturing the new, it is my privilege to have invitations accepted by more established artists such as Paul Hazendonk, Kamilo Sanclamente, Morttagua, Stan Kolev, Robert Babicz to join the Flemcy family, sharing not only their exquisite music but also their wealth of knowledge and experience with our ambitious, dedicated team. Flemcy Music has been quickly expanding into a well established, respected hub for artists and connoisseurs hooked on deep, progressive and techno with strong, family values and limitless creative passion at its heart."
"I'd like to pass my sincere thanks to some of the respected artists, DJ's and organisations in the industry who have supported and continue to support Flemcy Music and its growing library of progressive releases, without whom our music would not reach so many of you out in the world: Acumen, Adana Twins, AFFKT, Afrojack, Alan Fitzpatrick, Anthony Pappa, Armin van Buuren, Be Svendsen, Blond:ish, BOg, Carl Cox, Cevin Fisher, Christian Smith, Cid Inc., Cristian Varela, Cristoph, Danny Tenaglia, Darin Epsilon, Darius Syrossian, Data Transmission, Dave Seaman, Decoded Magazine, Deep Stories, Deephouse.it, Digitally Imported Radio, DJ Mag España, Eelke Kleijn, From Minimal To Progressive, GusGus, Guy J, Guy Mantzur, Hernan Cattaneo, Ibiza Global Radio, James Zabiela, John 00 Fleming, Judge Jules, Kaiser Souzai, Lane 8, Laurent Garnier, Luigi Madonna, Markus Schulz, NekliFF, Oliver Schories, Olivier Weiter, Paco Osuna, Paul Hazendonk, Petar Dundov, Progressive Astronaut, Progressive Impuls, Robert Babicz, Sam Divine, Sanjay Dutta, Sasha, Sasha Carassi, Shapeshifters, Slam, Solomun, Soul Button, Sounds of Predrag, Suzy Solar, The White Shadow, Unders, Wally Lopez among others."
And last but most certainly not least, thank you dearly to everybody purchasing our music and supporting the label and the hard work put in by our artists. We are delighted you are enjoying the music!