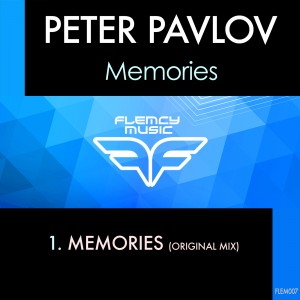 Peter Pavlov – single 'Memories' on Flemcy Music
When Flemcy Music held its first event, Peter Pavlov was in the room. A bit anxious, he dropped his pendrive in the demodrop box among other producers. We loved his track "Memories" at Flemcy, with its infectious bass, sweet arpeggios, solid synth line and haunting vocal sounds, so we could not resist to release it.
Peter Pavlov is a Dj and producer and a member of UK's crew of DJs 'Darkest Before Dawn'. Peter's signature sound is formed of elements from a broad range of musical styles such as house, funk, breakbeats, glitch hop and techno.
"Memories", like many of Peter's tracks, showcases a mixture of both dark mysterious sounds and uplifting melodic vibes.
Tracklisting:
Peter Pavlov – Memories (Original Mix)
Connect with Peter Pavlov:
https://www.facebook.com/peterpavlovofficial/

https://twitter.com/Peter__Pavlov
Connect with Flemcy Music:
www.flemcymusic.com
www.soundcloud.com/flemcymusic
www.facebook.com/flemcymusic
www.twitter.com/flemcymusic