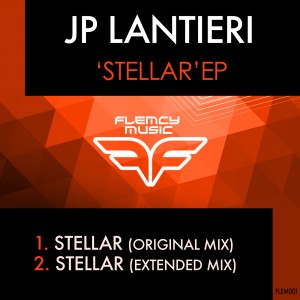 JP Lantieri – new EP 'Stellar' is out now
Having recently settled in London from sunny Malaysia, "Stellar" is JP Lantieri's first release of his new London based label Flemcy Music.
Having created a haunting of sound, JP Lantieri's new EP, "Stellar", contains two versions: an original mix which is both short and long enough to be played in active DJ sets, and an extended mix where the listener can loose himself in the waves of this banger which has garnered excellent reactions on radios as well as on the dance floor.
JP Lantieri says: "I wanted this track to have something of Chemical Brothers while being straightforward. 'Stellar' is unmistakenly techno, but definitely not dry, it's quite melodic as I like my techno to be melodic."
Download or stream here.
Connect with JP Lantieri:
http://www.jplantieri.com/
https://www.facebook.com/jplantieri
https://soundcloud.com/jplantieri
and enjoy!
Feedback
Miguel Puente – Nice work, thanks!
Robert DB (DB Records) – Great EP! Support!
Digitally Imported Radio – Quite nice indeed, will support
Blue Tone Boy – This track takes you off planet, a WOW production !
Ornery – Atmospheric and energetic at the same time. Excellent!
Woody Van Eyden – great tune from a very nice artist
Rico (Radio Axe Sud) – Very Good Track!
Ricky Ric (BN4IA Radio Las Vegas) – Great stuff from JP Lantieri!
Extramusicnew – On promo chart
George Marvel – Nice work, thanks!
Claudio (tanzgemeinschaft) – Will feature on site
Mental X – very cool, thanks
Paul Eeles (beat-vision) – nice release
Suffused (Frisky, Proton radios) – nice vibe
William Daniel (Tillate Magazine ) – Great tune!!
Jaurelio – huge!!!
Dcodedmagazine.com – cool sound!
Plastic Lounge (Radio FDS) – good, powerfull release
Foster (Sub FM) – Sick rolling vibes!!
Diego Castillo – Good release
Deephouse.it – nice pack!
Jacbri Mag – really nice tunes
SimonDSA (DeepSouthAudio) – dope tune extended waves of techno bangerism for me thanks
Suzy Solar – great track!
Media:
Stores: