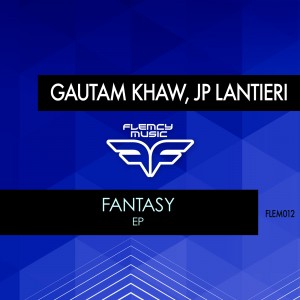 Gautam Khaw & JP Lantieri – 'Fantasy' EP on Flemcy Music
In a previous life, before even thinking of creating Flemcy Music, JP Lantieri was living under the sun of Malaysia (and enjoying its extraordinary cuisine). There, through his music connections, he met Gautam Khaw, a young and promising DJ/producer.
Fast forward a couple of years, and here they are with two tracks that, despite their dif-ferences (culture, age, musical genres…), are pretty solid. Or were these differences an emulation for them to come up with these gems?
Tracklisting:
Gautam Khaw, JP Lantieri – Fantasy (Original Mix)
Gautam Khaw, JP Lantieri – Just You (Original Mix)
Get it HERE
or listen to it here
Connect with Gautam Khaw:
https://www.facebook.com/GautamKhaw
https://soundcloud.com/gautamofficial
Connect with JP Lantieri:
http://www.jplantieri.com/
https://www.facebook.com/jplantieri
https://soundcloud.com/jplantieri
https://www.mixcloud.com/JPLantieri/
https://twitter.com/jplantieri